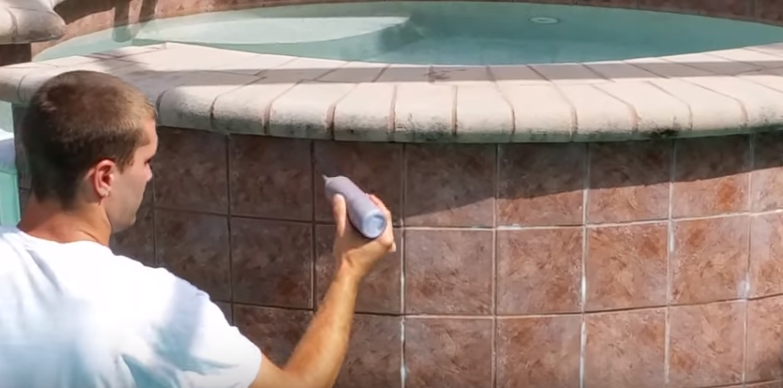 Jun
03
How to Get Rid of Calcium Build Up in Your Pool
Whether you're a homeowner or hotel owner with a pool, you know that owning and maintaining a pool can be a lot of work (even though a pool is a lot of fun, as well). With the right products, you can clean the inside of your pool easily to make it look clean, fresh, and inviting again! No one wants to swim in a grimy-looking pool!
With Grout Shield's products, you can make your pool look new again by getting rid of calcium build up. First, you need to remove the calcium build up. Then, you are going to grout color seal the entire area of the pool.
The white ugly residue on your pool is calcium build up, and you want that gone! With the Grout Shield color seal, you can match or change the color of the grout in the pool without taking out or replacing the existing grout. You can choose any color in the world! A new grout color can completely transform the look and feel of your pool.
The color seal is easy to you – just squeeze the product into the grout lines and wipe away the excess. After you are done, you will see how nice and new your pool looks compared to the areas with the calcium build up.
Check out this video below to see how you can get rid of the calcium build up and how to color seal calcium build up in your pool – this can also work in showers!
Our grout sealers are simple to use and apply. Our sealers come in different sizes, whether you have a small or large pool (or pools) to clean and seal.  For more information on Grout Shield products, click our grout sealer page, or call toll free at 1-800-631-0716.