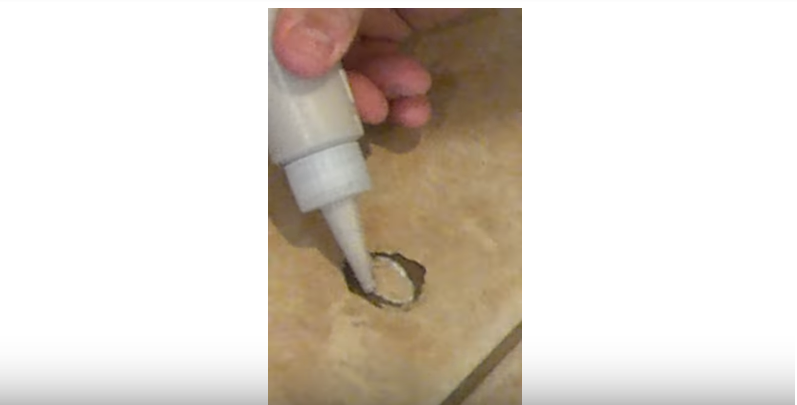 Jun
13
How to Fix a Chipped Tile with Grout Shield's Grout Products
Oh no, there's a chip on a tile in the kitchen floor! What can you do? Don't worry! You don't necessarily have to re-tile the floor and spend a lot of money. Believe it or not, there's a lot you can do with Grout Shield's grout products.
As long as you just have a chip in the tile, you can color it to make it almost disappear. So, how do you fix this exactly? You use Grout Shield's grout color seal, and choose a color that is closest to the color of your tile. Grout Shield offers 2-ounce bottles in any color that you like.
How do you fix the chip with the color seal? Take the color seal bottle and squeeze the product onto the chip. Then, take your finger and spread it back and forth inside the chip, which is how you fill in the chip. Then, take your Grout Shield chamois or towel and wipe off the excess. Then, apply more color seal to fill in the chip even more. The chip will begin to look less noticeably than it did before, especially if you choose a color that is an exact match. As the color seal dries, it will match the tile even more.
Watch the video below to see how you can fix and hide a chip with Grout Shield's color seal:
Click the links to purchase our grout sealing, products.  For more information on Grout Shield's grout products,  to purchase Grout Shield products, or for more questions on fixing a chip, click our grout products page, or call toll free at 1-800-631-0716.